Encouragement ... Inspiration ... Tools for Success!
Our convention speakers bring a wealth of knowledge, experience, and expertise to impart to Arizona's homeschool community.
Special Guest Keynote Speaker
Friday morning Keynote Address:
Building Education around a Biblical Worldview
Dr. Barna is one of the most influential leaders of our time. Founder of The Barna Group (which he sold in 2009), he provided research on the topics of faith and culture to churches, businesses, and even presidential candidates. He is the author of more than 50 books addressing cultural trends, leadership, and spiritual development. At Arizona Christian University since 2019, Dr. Barna is the co-founder and Director of Research for the Cultural Research Center, and he is also the president of Metaformation, a faith development organization. Married to Nancy since 1978, they have three daughters and three grandchildren, and live on the central California coast and in Phoenix.
Mike Donnelly is an attorney with HSLDA, serving as Senior Counsel and Director of Global Outreach. Mike is also a combat veteran, a writer, and adjunct professor of government at Patrick Henry College. He and his wife Patricia are homeschooling parents of seven children.
Friday afternoon Keynote Address:
The Keys to the Kids
Israel Wayne is a homeschool graduate and father of eleven, and the Director of Family Renewal Ministries. He is the author of Answers for Homeschooling: Top 25 Questions Critics Ask and Education: Does God Have an Opinion?, as well as other books and many published articles.
Saturday morning Keynote Address:
Education: Does God Have an Opinion?
Sonya Shafer is a popular homeschool speaker and writer, specializing in the Charlotte Mason Method. Her passion for homeschooling her daughters grew into helping others and then into Simply Charlotte Mason, where she publishes and provides practical encouragement.
Beverly Parrish is a mom of seven who just completed three decades of homeschooling! Bev is a licensed Davis Dyslexia Correction Facilitator, and she has mentored new homeschool moms, tutored struggling students, and spoken at conferences nationally. Beverly is the author of Beyond the Diploma: Homeschooling with the End in Mind.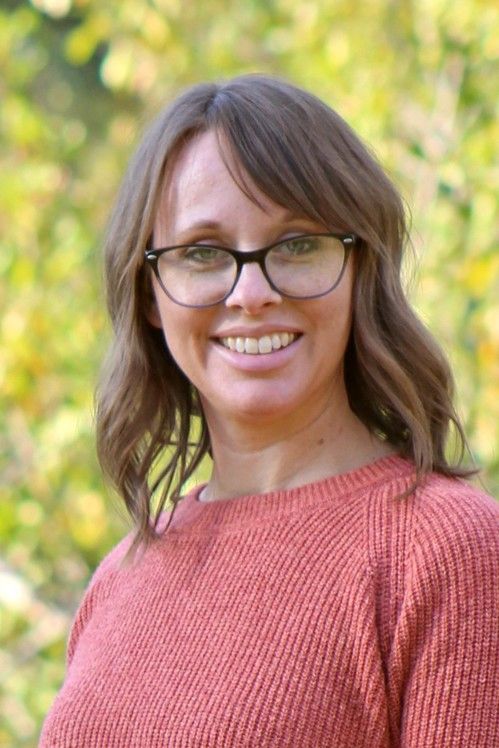 Jamie Erickson is the author of Homeschool Bravely: How to Squash Doubt, Trust God, and Teach Your Child With Confidence. Jamie encourages and equips a growing tribe of mothers all across the globe on the "Mom to Mom" podcast, through her blog The Unlikely Homeschool, and at national conferences.
Cindy West is passionate about homeschooling joyfully and helping parents learn how to adjust any method or curriculum to work with the needs of their individual families and children. She is a 20-year veteran of homeschooling with a master's degree in education, sharing creative solutions on her blog, Our Journey Westward, in books such as Homeschooling Gifted Kids, and the popular "No Sweat Nature Study" membership.
LaNissir James is a homeschool mom of seven and a leader who provides support for families and equips homeschool graduates to transition into colleges, careers, and vocational schools. She is an HSLDA high school consultant, is Myers-Briggs Type Indicator certified, and is pursuing a master's degree in biblical studies.
Dennis DiNoia, M.A.Ed has been immersed in education for over 30 years. His online students are across the entire United States and five different continents! Mr. D's fun and upbeat presentations make his topics come alive. Attendees enjoy his hands-on presentations, leaving his sessions inspired in their efforts as homeschool parents and students.
Jeannie Fulbright, veteran homeschooler of more than 20 years, is the author of the best-selling Apologia elementary science series: Exploring Creation with Astronomy, Chemistry and Physics, Botany, and other volumes. Jeannie speaks on topics ranging from Charlotte Mason homeschooling and college prep to teaching science and developing a powerful prayer life.


Brook Wayne is a homeschool graduate and homeschooling mother of eleven. She is a co-author of Pitchin' a Fit!: Overcoming Angry and Stressed-Out Parenting. Brook encourages moms to love their children and connect deeply with their families, even in the midst of busy family life.
Colene Lewis homeschooled her daughters through high school in a home where learning was a joy and a way of life. Alongside her husband, Tom, Colene served on the board of AFHE for over 13 years. She encourages homeschooling families with speaking, writing, and service. Colene and Heather Haupt are developing the Go Together Curriculum, covering history, science, geography, art, and more.
Heather Haupt is the homeschool mother of three knights-in-training and two lovely ladies. Heather inspires and equips families toward intentional parenting, pursuing God, and delighting in the adventure of learning. She is the author of the book Knights-in-Training: Ten Principles for Raising Honorable, Courageous, and Compassionate Boys; The Ultimate Guide to Brain Breaks; and Go Global: A Literature-Heavy, Movement-Rich Learning Adventure.
S. D. Smith is the author of The Green Ember Series, a bestselling middle-grade adventure saga. The Green Ember has reached hundreds of thousands of readers and spent time as the number one bestselling audiobook in the world on Audible. Smith's stories are captivating readers across the globe who are hungry for "new stories with an old soul." Smith loves to speak to audiences about storytelling, imagination, and seeing yourself as a character in the Story.
Carol Gary recently completed her 21-year homeschooling journey with her sons. A mentor to hundreds of families, she is the author of The Balanced Homeschooler and The Balanced High Schooler programs. Carol is an alumna of Grand Canyon University, works as a full-time Curriculum Developer at GCE, and is adjunct faculty for GCU.


Linda Crosby is gifted at transforming the daily God-moments from her life into unforgettable, hilarious, practical lessons to which people can relate. Linda has written two books encouraging wives and mothers, as well as curriculum and historical biographies. She has spoken across the USA and Canada helping others find joy and rise above the trepidation of homeschooling.
Dr. Paul Beljan is a pediatric neuropsychologist practicing in Scottsdale and a nationally retained forensic expert who lectures nationally and internationally. Dr. Beljan co-authored Misdiagnosis and Dual Diagnosis of Gifted Children and Adults: ADHD, BiPolar, OCD, Depression, and Other Disorders. He also co-authored Large Scale Brain Systems and Neuropsychological Assessment: An Effort to Move Forward.
Justin Gardner, PsyD is completing his postdoctoral fellowship at Beljan Psychological Services. Dr. Gardner's clinical interests include assessing and treating neurodevelopmental disorders including Autism, learning disorders, ADHD, and executive functioning disorders.
Nicole Ryberg is a wife and mom of three who is passionate about coffee, education, motherhood, nutrition, and art. She loves exploring and learning about the world and its amazing Creator with her children.
Sharon Fisher is a wife, mother, and grandmother who has a passion for encouraging homeschool parents and Christian educators to teach children with excellence and with a biblical worldview. She holds a B.S. and an M.A. in Elementary Education. Sharon is currently Social Media Coordinator, Workshop Speaker and Coordinator, Blog Writer, and Curriculum Specialist for HomeWorks by Precept, a provider of excellent homeschool materials.
Steve McCully is a retired schoolteacher who taught math and coached junior high sports for 42 years. His love for kids and passion for them to be successful with numbers led to the development of MathPro, an instructional math tool which makes working with numbers enjoyable for everyone. Steve's father was Ed McCully, one of five missionaries killed in Ecuador by those whom they sought to reach with the gospel in January of 1956. Steve has shared their story countless times, and his prayer is that you will be blessed to hear it.
Danni Gugel received her BA in English Education from Colorado State University and her Master's in Education with an emphasis in Reading Intervention from Regis University. Her priority is to help every student love learning and reach their full potential. She works to support children and adults with traumatic brain injuries, learning challenges, or disabilities, and she loves to present workshops to different communities to enhance their knowledge of how to improve cognitive function.
Joshua and Stacey Sugata have been married since 2006. They met while teaching within the same school district. Even though the couple was accustomed to public education, Stacey's convictions took her from the classroom to homeschool where Joshua and Stacey strive to create a Christ-centered family legacy. Joshua and Stacey are honored to serve on the AFHE Board of Directors.
Dr. Adam Rasmussen joyfully serves as professor of humanities at Arizona Christian University. He guides students to flourish under the Lordship of Christ in all life as they make connections between faith, reason, and culture. Students are equipped to "transform culture with truth." Adam is blessed to be married to Lynnette and proud dad of four beautiful daughters. All Rasmussen homeschooling adventures are cataloged as either fun failures or valuable victories.
Gretchen Roe has over two decades of home education experience with her six children, four of whom are now college graduates. With a degree in Psychology and Child Development, she has spent many years in positions of homeschool advocacy, having a special bond with families of children who have to work harder to learn. A former business owner, she has served on a variety of nonprofit boards. Gretchen is the Community Outreach Coordinator for Demme Learning.
Kathryn Graunke has launched all four of her children into college and beyond, after a 25-year homeschooling investment. She is experienced in various homeschooling methods, project-based competitions, gifted education, academic scholarships, and dual enrollment. Kathryn has a bachelor's degree in math education, has coordinated and taught various homeschool classes, and has coached state and national award-winning STEM teams.
Kathy A. Becker is no stranger to home education. She and her husband entered the homeschool arena in the 80s at the beginning of the movement when many wondered if it was even legal. During the years of teaching their six children Kathy became a proponent of classical education. She writes and speaks in her role as an educational consultant for Memoria Press, one of the major providers of homeschool curriculum.

Sheri Orr is a clinical psychotherapist in private practice licensed in Arizona and New York, specializing in anxiety, depression, and relationship issues. She helps her clients get "unstuck" and to gain control over their thoughts and emotions. Jeff Orr is an executive coach and pastor. He also teaches music to teens and adults and is a guest speaker at local colleges. An expert in leadership, he holds two master's degrees in Business and Leadership (MBA, MSL) from Grand Canyon University. Jeff and Sheri have homeschooled for 10 years and serve on the board of their homeschool group.
CHOOSE FROM TWO TEEN PROGRAMS
Lenspiration
Photography Class (One-Day Teen Program, Friday, July 15),taught by James Staddon
Photography class for teens (age 14+). Any camera, any skill level. Come on Friday to four interactive, in-depth sessions where you will learn practical photography skills to use and enjoy right away. Young people interested in photography as a hobby or as a career will be inspired and equipped to advance their craft.
James Staddon is a former homeschool student, now professional photographer and full-time photography educator from West Virginia. With a background in graphic design, his endless preoccupation with photography and love for Christian discipleship eventually led him to start up Lenspiration in 2009 to provide a family-friendly place for young people to learn photography online.
iAdvocate Westminster presented by
Generation Joshua
Intensive Civics Simulation (Two-Day Teen Program, July 15-16)
iAdvocate Westminster is a crash course in the parliamentary system used by many countries, presented as a two-day simulation experience that allows students to take on characters and roles and learn by doing. This program is novel, fast-paced, and provides a unique perspective through which students will gain a fresh understanding of our own American system of government.
Download the workshop schedule and complete workshop descriptions here.
Hands-On Tutorials - Ticketed Sessions
These hands-on sessions provide you an opportunity to learn a new skill, get training in a specific teaching method, and take home something you can use or implement right away! There is a supply/set-up fee for these special interactive workshops and space is limited; see the Registration form for pricing.
Hand Lettering Made Simple - Nicole Ryberg - Explore different styles of hand lettering and cover some tips that will make creating your own unique work of art accessible to all levels of experience. We'll design, letter, and beautify a piece that you can take home and display. All supplies are provided.
Creative Nature Study IS Real Science - Cindy West - This workshop will give you a wealth of practical suggestions for adding nature study in a way that suits your family's homeschool. Understand the importance of studying God's creation, feel confident (even if you're a novice), learn how to keep nature journals, and learn what to do during nature study by becoming the student as Cindy leads a nature study lesson! All supplies are provided.
Gentle Math for Early Learners - Cindy West - Preschool children do not need formal math lessons. However, there are many gentle ways to introduce little ones to mathematical ideas and thinking – and have lots of fun, too. You will learn activities which can be implemented for preschool through 2nd grade. All supplies are provided.
Lapbooking Made Easy - Linda Crosby - Lapbooks are an interactive educational tool for every style of learner, and they can enhance any subject from pre-k to 12th grade. In this fun, hands-on, instructional workshop you will learn folding tricks, create several mini books, and make a lapbook to bring home for your children to start using. Linda will go step-by-step through the entire lapbooking process. All supplies are provided.
RESOUNDING VOICE - WORKSHOP RECORDINGS
ONSITE CONVENTION SPECIAL: (price TBA) FULL SET MP3
Enjoy the AFHE Convention all year long! Purchase a full-set MP3 of the workshop recordings on-site July 15-16 for just (price TBA).
THREE DAY POST-CONVENTION SPECIAL ONLINE
Sunday, July 17 – Tuesday, July 19, 2022
Purchase the full-set MP3 recordings for just (price TBA)
store.resoundingvoice.com
Note: Workshops taught by a few speakers will be available for purchase
on-site only. A list will be published prior to Convention. All others can be purchased following the Convention on the Resounding Voice website.
EXHIBITOR WORKSHOPS: The full-set MP3 recording includes exhibitor workshops from those vendors who have granted permission. This includes many, but not all of the exhibitor workshops. Also available for individual purchase on-site and following.
Speaking at the AFHE Convention is by invitation. We seek to engage speakers whose content and message fit AFHE's philosophy, vision, and mission, and do not conflict with the AFHE Board of Directors' biblical worldview.

As part of our careful speaker selection process, we will review speaker packets that are sent to us. Speaker packets are reviewed in August/ September for the following year's AFHE Convention and selections are finalized before the end of the year. If we are interested in having you speak, we would contact you most likely in October or November.

Speaker packets should include biographical information, workshop titles and descriptions, and a recording or two of the speaker teaching for our review. Due to the high number of inquiries we receive, we are only able to follow up with those whom we invite to speak.

AFHE Convention
Attn: Speaker Coordinator
P.O. Box 2035
Chandler, AZ 85244
Email: speakercare@afhe.org